PDR
Preliminary Design Review
Our company partner YURI invited the "Überflieger 2" participants to their headquarters in Luxembourg at the Technoport start-up incubator, where four representatives of every "Überflieger 2" team were called upon to deliver progress updates on their experiment and to receive tipps and feed back for the next major development stage until the CDR (Critical Design Review) in June.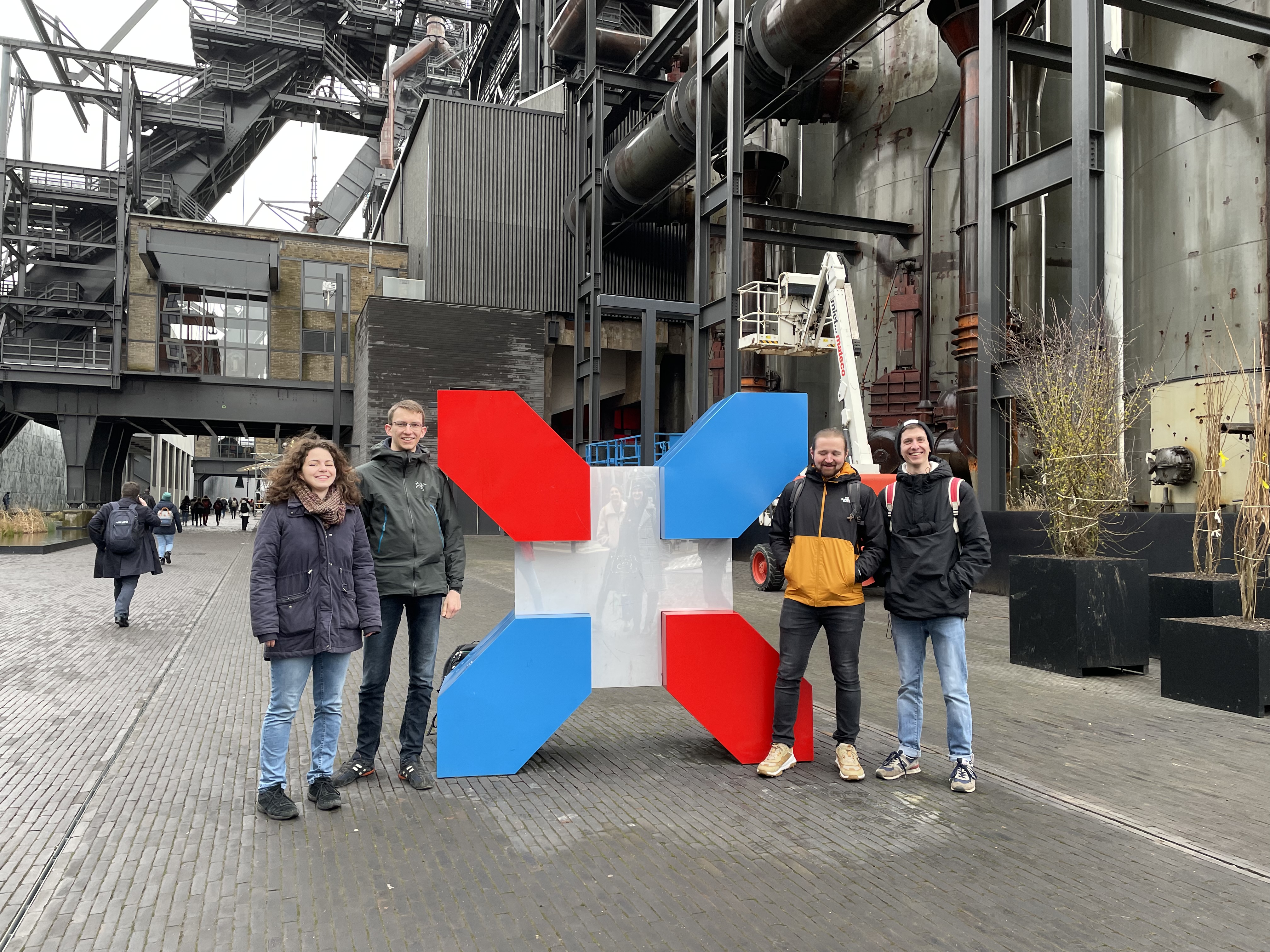 The representatives from our team were team leader Pia, as well as Dominik and Marcel from the TechTeam and Nils from the BioTeam. We arrived monday night the 21st and were excited to finally meet the representatives from all the other teams during a social event, sponsored by the YURI team, where we got some great first impressions of our partners.
The following day, each team was given 30 min for a presentation and progress update and around 45 min for questions, discussions, and advice. Apart from the YURI team, representatives of the DLR and the LSA were also present to listen in and give their advice as well.
After coffee and breakfast, our team was the first to present around 9 am and we used our 30 min in a great way, showing everybody the progress we made. Afterwards, during the discussion, we got some great advice for future developments. We still have a lot of work to do on the design for the Space Tango Cube, especially the electronics, with concerns about heat and humidity presenting some problems which we must address going forward improving our design and experimental setup. Furthermore, our BioTeam has a lot of work and pre-experiments to conduct, given the tight schedule until June, when our final concept has to be finished. Big questions concerning the atmosphere during the experiment as well as growth parameters and the timing for initiating the symbiosis still must be answered.
All in all, we were very satisfied with our performance, proud of the progress we were able to show and we are glad for all the advice we got.
Following our presentation, the team from Munich, ADDONISS, presented their very interesting and complicated design, aimed at understanding neuron interactions and the development of Alzheimer's disease.
After a lunch break, the teams of BRAINS from Luxembourg followed by FARGO from Stuttgart made their presentations. Both teams showed great progress and especially FARGO, being the only team without any biological aspect to their experiment, were able to completely crush their progress report, even going as far as revealing their first complete 3D printed mock-up of their design and showing basically no flaw in their current design. Given that ADDONISS and BRAINS both have biological samples in their experiment, we were able to get some very useful insights into how each team was handling the complicated task of sustaining life on the ISS.
After the last presentation, lots of pictures were taken, some more questions being answered and some last advice given, before - sadly - team FARGO had to leave to go back to Stuttgart, while the other teams got to spend some more time together in the evening.
The PDR was, in our view, a great success. We got lots of new motivation from this experience and we are proud to announce that team Glücksklee became friends and partners with all three teams! We wish them all good luck for the next stage and, if not sooner, we are excited to see all of them again at the launch!
---